These exhibits made possible with funding from Oklahoma Heritage Preservation Grants provided by Oklahoma Historical Society.
Exhibit open August 2 to September 20!
See the exhibit at The Corner in Okeene!
Hours: Tuesday-Friday, 1:30 to 5:30 and Saturday, 10-2.
Email: okeenehpg@gmail.com to request another day or time.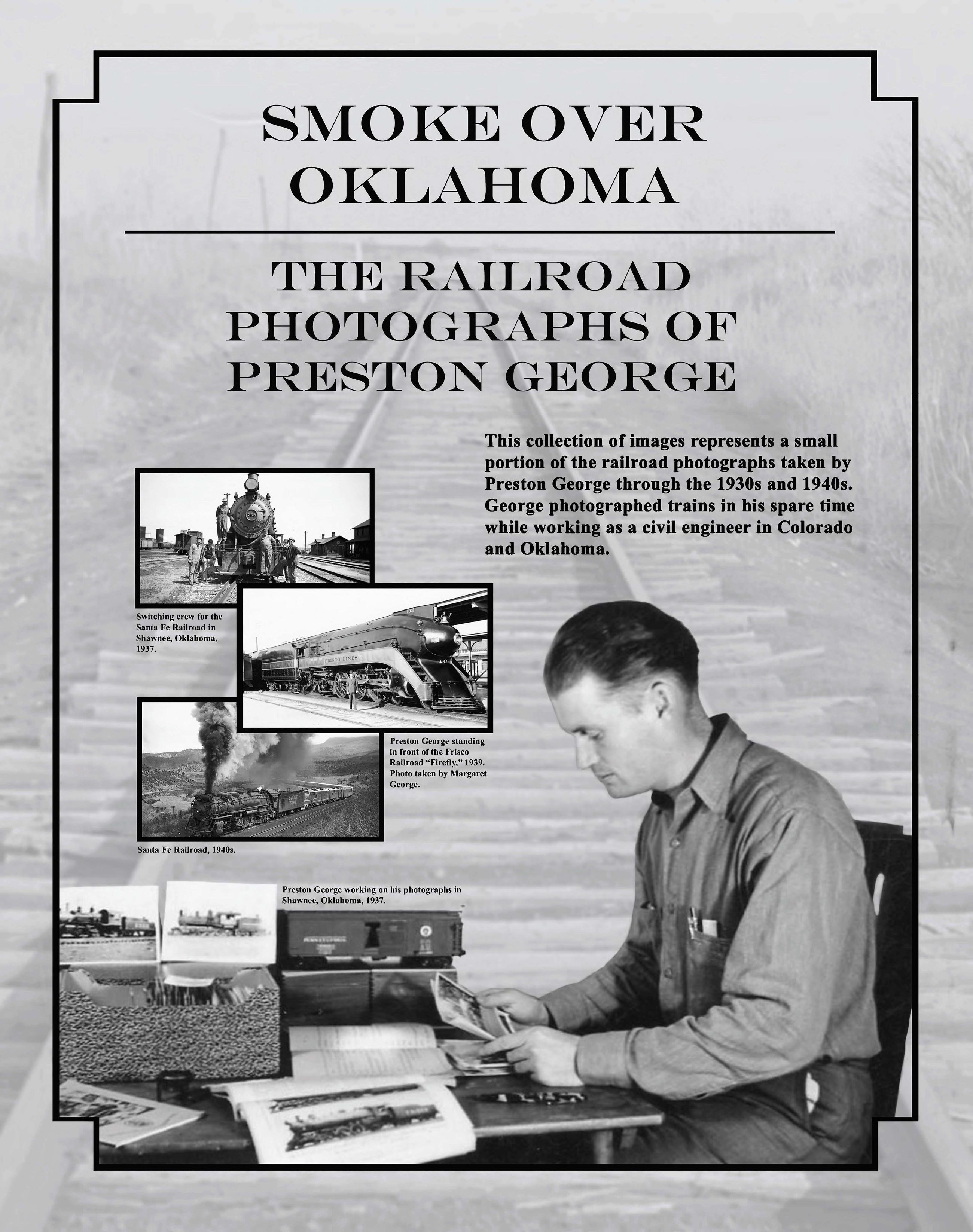 This collection of images represents the railroad photographs taken by Preston George during the 1930s and 1940s. George photographed trains in his spare time while working as a civil engineer in Colorado and Oklahoma. Born in 1906 in Indian Territory, George's interest in trains began at an early age but did not culminate into a full-fledged pastime until the 1930s when he said, "I ran across a copy of Railroad Stories, later renamed Railroad Magazine, and saw the many photos of locomotives and trains. This started me on a new hobby...Soon, I was snapping still pictures of locomotives with a cheap Kodak camera and trading them far and wide with other fans."
Dust Bowl exhibit coming to Okeene in October and November!
Open October 11- November 30.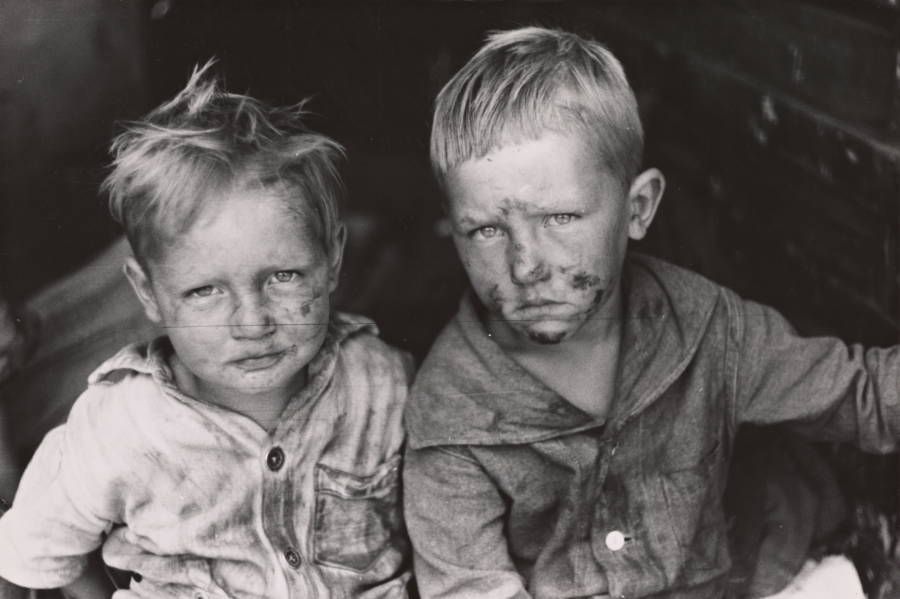 Dust, Drought, and Dreams Gone Dry is a traveling exhibit originally organized by the American Library Association, the National Endowment for the Humanities, and Dr. Jess C. Porter from the University of Arkansas at Little Rock. It traveled to twenty-five sites across the US and is now in the permanent care of the Oklahoma History Center traveling exhibits program.
Part of the exhibit content was drawn from the Oklahoma State University library and features their Women of the Dust Bowl oral histories (visitors will find QR codes throughout the exhibit that link to these oral histories). Mount Holyoke College Library, which houses the Caroline Henderson papers (letters, essays, and articles by a woman who farmed throughout the Dust Bowl) was also an inspiration for the exhibit.
This exhibit will engage visitors as they learn about the human and ecological consequences of one of America's most disastrous environmental experiences.
History of Oklahoma Animals coming to Okeene in December and January 2023!
Open December 11- January 31.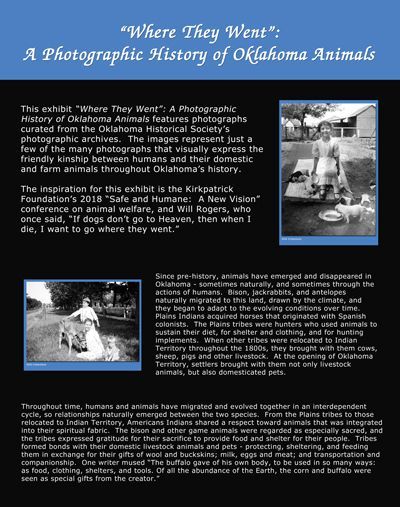 The exhibit "Where They Went": A Photographic History of Oklahoma Animals features photos curated from the Oklahoma Historical Society's Photograph Archives. The images in this exhibit represent just a few of our many photographs that express the friendly relationship between humans and their domestic and farm animals throughout Oklahoma's history.  
Funding for this exhibit was provided by the Kirkpatrick Foundation.
These exhibits are made possible with funding from Oklahoma Heritage Preservation Grants provided by Oklahoma Historical Society.