These exhibits made possible with funding from Oklahoma Heritage Preservation Grants provided by Oklahoma Historical Society.
See Wanted Dead or Alive until June 4 at The Corner in Okeene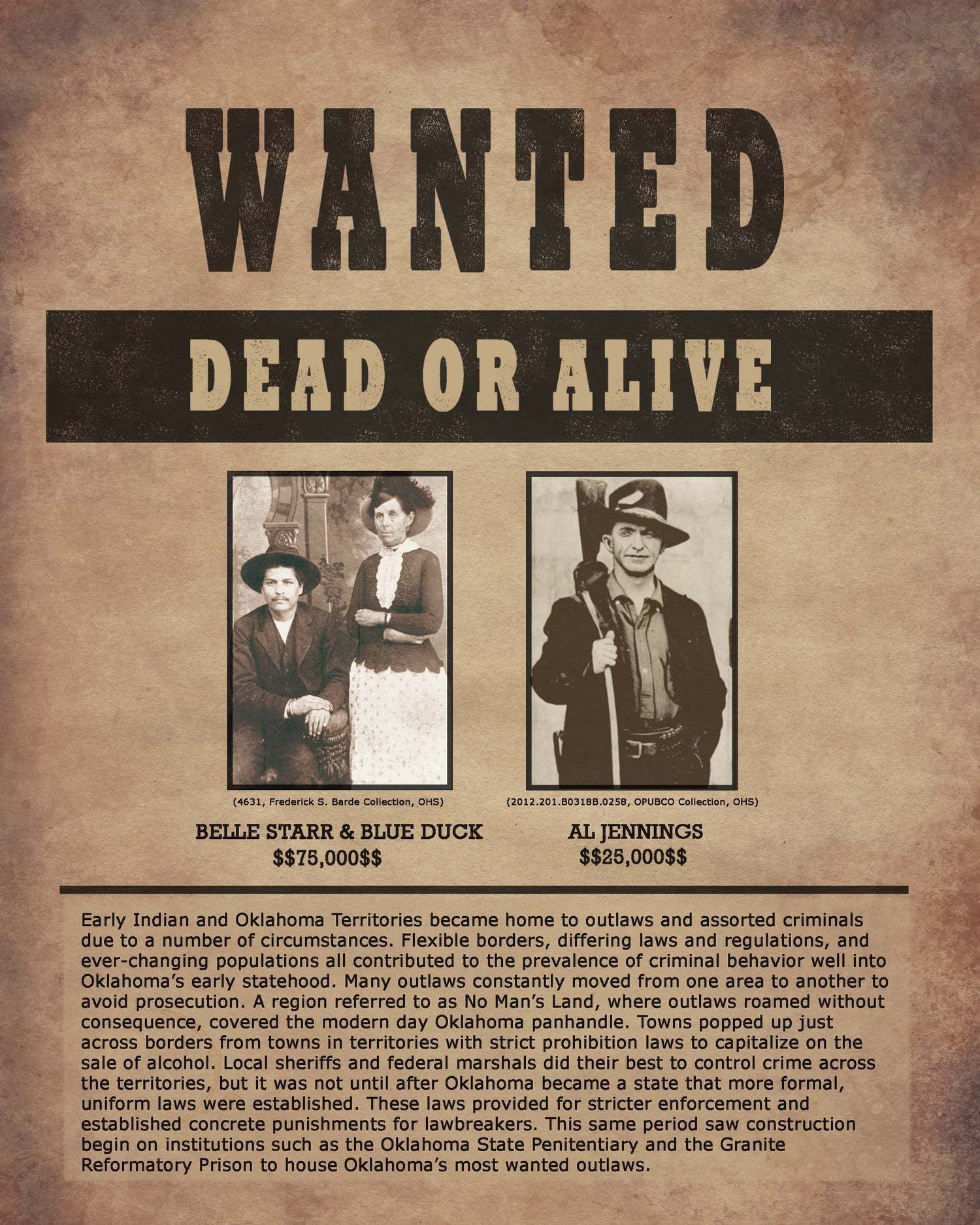 This photography exhibit features images of some of Oklahoma's most infamous criminals. Images from the Federal Bureau of Investigation, the University of Oklahoma Western History Collections, the National Archives, and the Oklahoma Historical Society include mugshots, crime scene locations and group shots with criminals, and law enforcement officers. They span more than 70 years, starting before statehood in 1907 and reaching into the late 1950s.
While there may be a few familiar names, such as the Doolin and Dalton Gangs and Ma Barker, the exhibit showcases stories that might not be as well known. Visitors will learn about whiskey towns, the Tulsa Central Park Gang, Spencer State Bank, Wanda Bartram, Ralph Roe, and many more. Many of the people featured were born and raised in Oklahoma or moved here and began their lives of crime. Sometimes the stories are as much about the location as the individual. Although many of the tales feature truly despicable characters, others tell of people who temporarily went astray. Some of the accounts include strange twists and turns, and there is even an unsolved mystery.
Smoke Over Oklahoma coming to Okeene in August!
Check back for dates and times.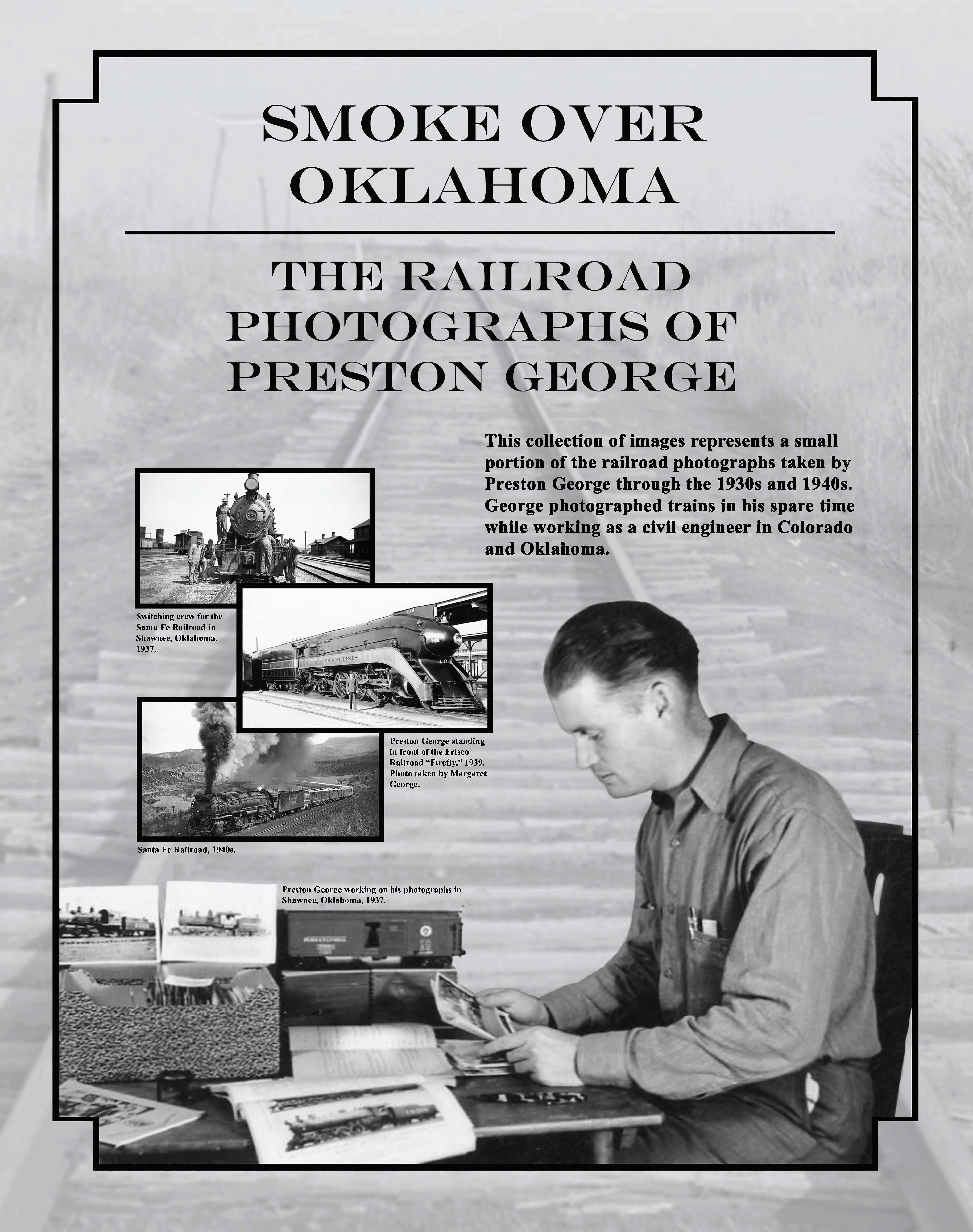 This collection of images represents the railroad photographs taken by Preston George during the 1930s and 1940s. George photographed trains in his spare time while working as a civil engineer in Colorado and Oklahoma. Born in 1906 in Indian Territory, George's interest in trains began at an early age but did not culminate into a full-fledged pastime until the 1930s when he said, "I ran across a copy of Railroad Stories, later renamed Railroad Magazine, and saw the many photos of locomotives and trains. This started me on a new hobby...Soon, I was snapping still pictures of locomotives with a cheap Kodak camera and trading them far and wide with other fans."
Dust Bowl exhibit coming to Okeene in October and November!
Check back for dates and times.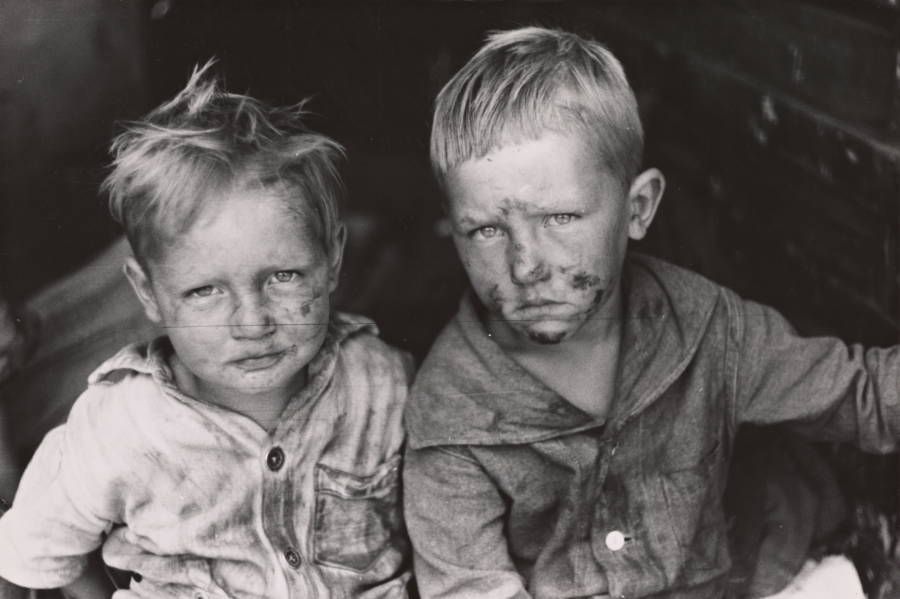 Dust, Drought, and Dreams Gone Dry is a traveling exhibit originally organized by the American Library Association, the National Endowment for the Humanities, and Dr. Jess C. Porter from the University of Arkansas at Little Rock. It traveled to twenty-five sites across the US and is now in the permanent care of the Oklahoma History Center traveling exhibits program.
Part of the exhibit content was drawn from the Oklahoma State University library and features their Women of the Dust Bowl oral histories (visitors will find QR codes throughout the exhibit that link to these oral histories). Mount Holyoke College Library, which houses the Caroline Henderson papers (letters, essays, and articles by a woman who farmed throughout the Dust Bowl) was also an inspiration for the exhibit.
This exhibit will engage visitors as they learn about the human and ecological consequences of one of America's most disastrous environmental experiences.
History of Oklahoma Animals coming to Okeene in December and January 2023!
Check back for dates and times.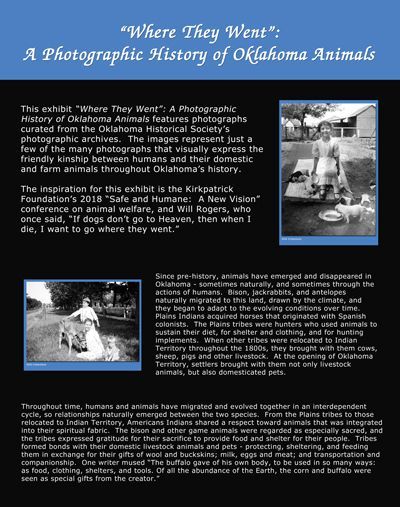 The exhibit "Where They Went": A Photographic History of Oklahoma Animals features photos curated from the Oklahoma Historical Society's Photograph Archives. The images in this exhibit represent just a few of our many photographs that express the friendly relationship between humans and their domestic and farm animals throughout Oklahoma's history.  
Funding for this exhibit was provided by the Kirkpatrick Foundation.
These exhibits are made possible with funding from Oklahoma Heritage Preservation Grants provided by Oklahoma Historical Society.