See contest rules and registration form below.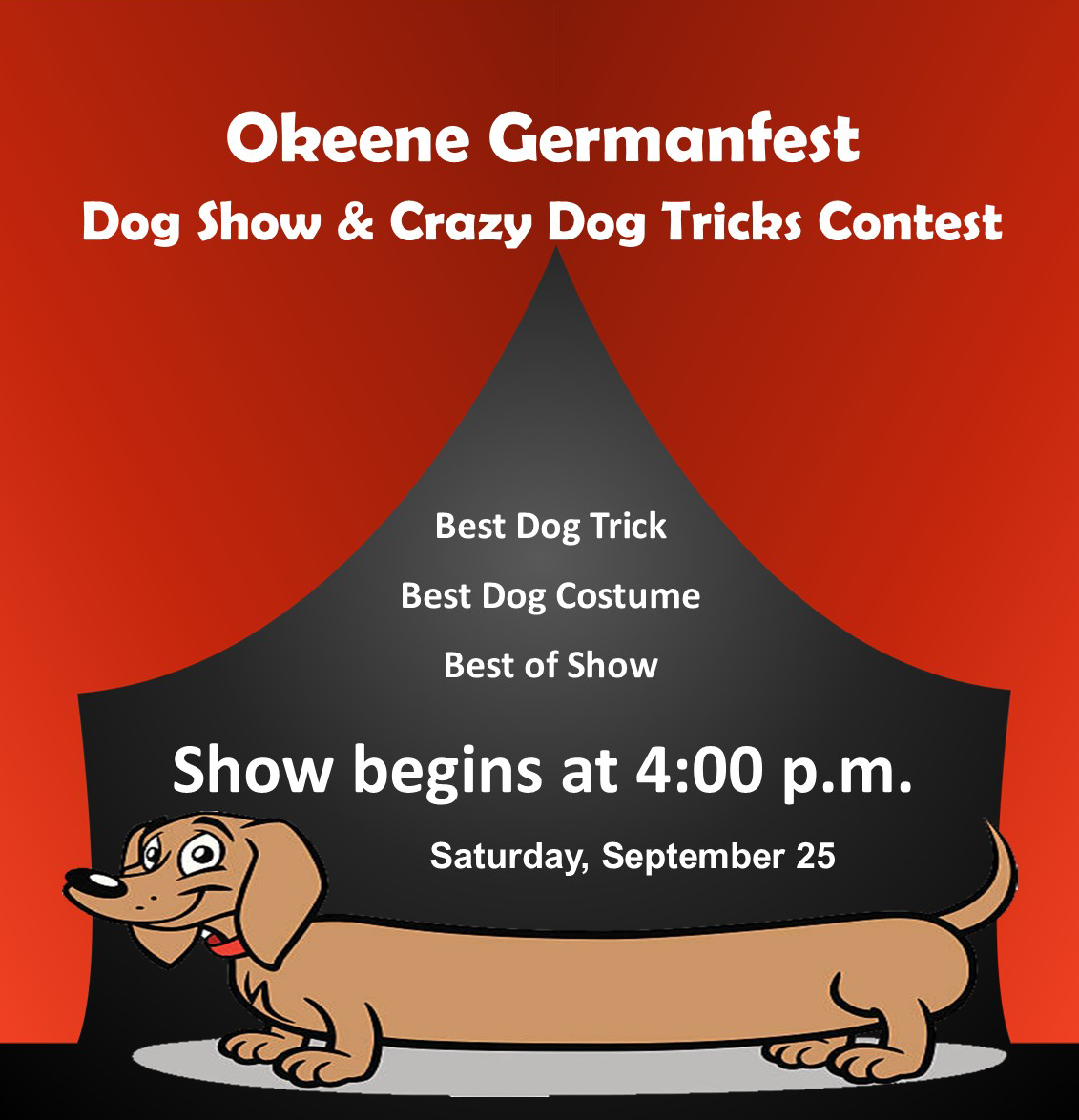 Register below...registration will be submitted when you click SEND.
Request a registration form: Email: okeenehpg@gmail.com.
Pick up a registration form at The Corner, Tuesday-Friday, 1:30 p.m. to 5:30 p.m. or Saturday 10-2.
Return registrations before 2:30 p.m. Saturday, September 25.
Email to OkeeneHPG@gmail.com
Mail to: OHPG, P O Box 162, Okeene, OK 73763
Deliver in person to: The Corner in Okeene, 101 N Main
Questions: Email: OkeeneHPG@gmail.com
Rules
No entry fee.

Preregistration is encouraged but not required.

Register by 2:30 p.m. Saturday, September 25.

Check in by 3:15 p.m. Saturday, September 25.

Dogs may be entered in either or both: Best Costume Contest and Crazy Dog Tricks Contest.

Best of Show will be chosen from all entries in Best Costume and Crazy Dog Tricks contests.

Dogs may be shown by anyone 6 years of age or older. (Children under 12 must be accompanied by an adult 18 or older).

Dogs must be at least 6 months old.

Dogs do NOT have to be registered or purebred.

All dogs must have proof of immunization against rabies, distemper, hepatitis, leptospirosis, and parvo virus (DHLP) within the last twelve months.

 All dogs must wear a properly fitted collar and be always on a leather or fabric leash (no more than 6 ft long); no chain, flexi/extendable or rope leashes allowed.

Any dog exhibiting uncontrolled behavior or viciousness must be removed from the area.